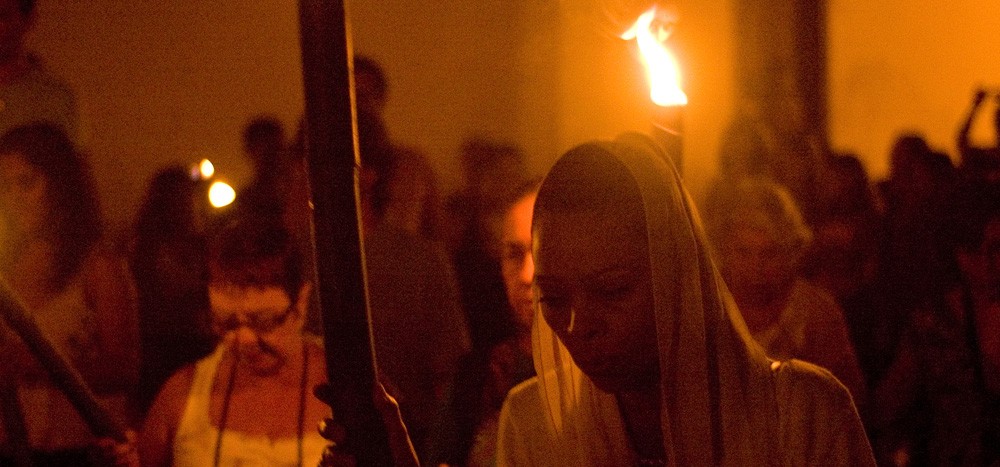 Paraty is a center of cultural tourism which attracts many people due to its artistic, cultural and literary events that make up the Calendar of Events.
Since the 60s, with the arrival of the first tourists, at the beginning of the so called Ciclo do Turismo (Tourism Era) in Paraty, the parties, dances and traditions were the biggest and most important attractions, as well as its exuberant nature. Isolated between sea and mountain, Paraty preserved an entire Portuguese culture mixed to the aboriginal native culture and the black slave culture, what today is called the Caiçara Culture.
Over the years, the ongoing work of the government, the entrepreneurs and the population created a unique tourist destination. Here one experiences the Caiçara Culture, the preserved Atlantic Forest, as well as the quite, winding and beautiful cove, sheltered from the bad weather, where sea and mountain embrace, for the delight of visitors. The architect Lúcio Costa, famous partner of the renowned Oscar Niemeyer, summarized it well when he said: "…Because Paraty is a place where land and sea meet, or even better, they get along together. The waters aren't dammed or blocked; they stream throughout the city coming from the sea…"
It's with this warm welcome that Paraty receives visitors and offers a range of unique tourist activities: the hiking through forest, waterfalls of crystalline and soothing water, beautiful beaches, stunning and isolated islands as well as living and experiencing the culture of the Caiçara, Quilombola and Native Brazilian Communities. Noteworthy events mark the Tourist Calendar of Paraty, such as its Carnival, the Iberian ceremonies, the International Literary Festival of Paraty – FLIP, the International Photography Festival "Paraty em Foco" (Paraty in the Spotlight), the Potter and Watercolor Painters Meeting, the Jazz and Latin Music Concerts, among many others, and especially the "Cachaça Festival" – their oldest and lifelong product.
Being in Paraty, either on special occasions or on daily basis situations, is living in a place that cultivates and preserves one's historical, architectural and urban background, as well as their today's world experience, free from the hectic atmosphere of large cities, surrounded by a preserved environment.
Come experience and share unique and unforgettable days with us. Without thinking about problems, enjoy the city, the sea and the mountain offered to you, and feel home.
Paraty generously welcomes everyone with arms wide open.